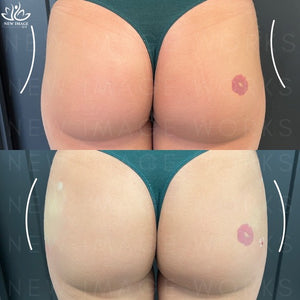 Butt-lift and hips shaping with Sculptra. Starts at $1800 up to $3600 per treatment.
*Prepaid services are valid for up to 1 year after the purchase date.
6 vials of Sculptra for the body. The starting price is $3,000. It must be done in one visit.
OR 
$4,650 Sculptra Body with 6 Sculptra and 6 Juvederm - Special available for any provider in Glenview and Chicago. Special available for only Samantha in Miami. November Special.