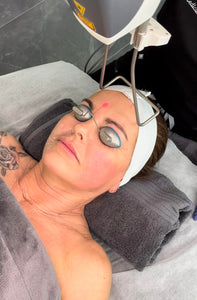 Fotona4D® is an innovative laser treatment that uses a unique combination of 2 complementary laser wavelengths to treat 4 distinct "dimensions" of the skin to rejuvenate and tighten from the inside out. Fotona4D® offers a non-surgical, non-invasive facelift alternative that delivers natural-looking, long-lasting results.

Miami Only.

*Prepaid services are valid for up to 1 year the after purchase date.

$900 for Fotona 4D for the Face. Miami Only. November Special.