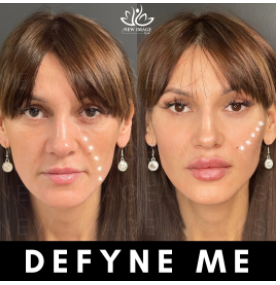 Chin, Cheeks, and Jaw (2 Voluma + 3 Juvederm). Must be done in one visit.

With the Defyne Me Package, we are focusing on adding more definition to the face. This is great for contouring and defining the face using filler giving you that Red Carpet Ready look!

*Prepaid services are valid for up to 1 year after the purchase date.

$2,750 Defyne Me - Special available for any provider in Glenview and Chicago. Special available for only Samantha in Miami. November Special.